Creating a Future without Limits
Endo Manufacturing has its headquarters in the city of Tsubame in Niigata prefecture, which has a long history as a major center of metallic processing. With forging and the processing of metal plasticity as our base, Endo has since establishment constantly sought challenges in new fields.
Currently we have four major business segments – Golf, Forging, Medical Devices, and Metal Sleeves – we have extended our business locations to Thailand in addition to our head office in Japan and make continuous efforts to evolve our own unique technology. We have avoided specializing in just one business segment, instead running several segments concurrently. At times, the boundaries of a segment are transcended and the assistance of another segment is required and it's our belief that it has enhanced our company's development.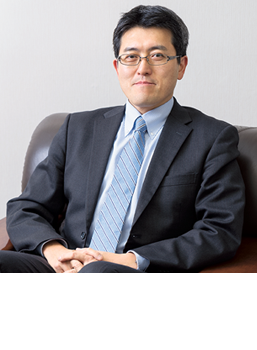 The high technological capability of Endo Manufacturing is not something that was developed simply through our own research; rather, almost all of it has been cultivated together with our customers. Times are always changing and companies must be able to adapt to those changes. We feel that it is precisely because we have listened to our customers that we have reached this point without losing our way.
We've engaged in making products that impress end users while satisfying our customer's requirement for functionality, quality and cost. As a result of that, in each of our business segments we are now an OEM supplier of products and parts to top brands.
In our company we request our employees to always think and act proactively without fearing new challenges.That will lead to the happiness of our employees, the prosperity of our company, and contribute to society. In order to forge partnerships with companies around the world and then to respond to high expectations in the global market, we must enhance our technology day by day.We will keep challenging the world with ambitous spirit and our company philosophy: "Creating a future without limits."